At a recent seminar I had the great fortune to meet and treat Olympic Gold Medalist Rulon Gardner.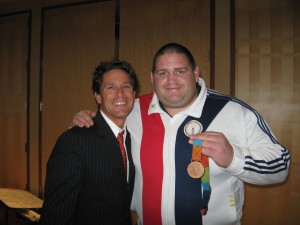 For those who do not follow Men's Greco-Roman Wrestling, Gardner shocked the wrestling world when he faced and defeated Alexander Karelin at the 2000 Sydney Olympics.  Nicknamed "Russian Bear," and "Alexander the Great," Karelin won gold medals at the 1988, 1992, and 1996 Olympic games, undefeated for 13 years of international competition – the last six of which he had not given up so much as a single point to his opponents.
Until Rulon Gardner entered the ring.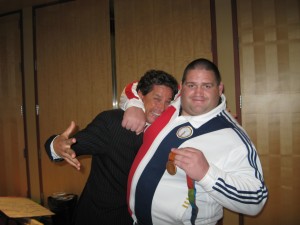 When treating Gardner I was privileged to hear his accounting of the infamous match, in which he says there was simply a moment – which he himself is unsure was real or imagined – in which he felt a weakness in his opponent, the 13 years undefeated "Russian Bear" Alexander Karelin.  Having already faced Karelin, and lost, in 1997, Gardner did not hesitate in seizing upon that perceived weakness, that moment he seemed to see through his opponent's guard.  The rest, as they say, is history.
On 25 February 2007, Gardner and two other men survived a crash when a light aircraft he was traveling in crashed into Lake Powell, Utah. The men swam more than one hour in 44 °F (7 °C) water to reach shore and then spent the night without shelter.  None of the three received life-threatening injuries, but I was more than happy to treat Gardner for lingering body-memory trauma.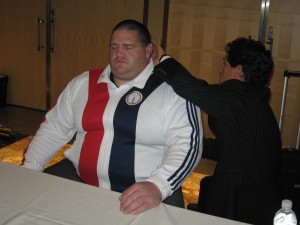 This is a life experience I'm blessed to have, one I will surely relate to future grandchildren.  "Did I ever tell you about the time I treated a Russian-super-wrestler defeating, plane-crashing-into-near-freezing-water surviving, Olympic Gold medalist real life superhero Rulon Gardner…?"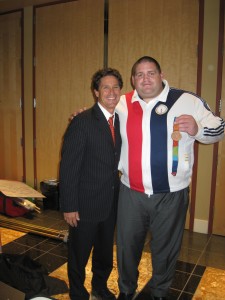 In Health and Service,
-Dr. Roland Phillips
To learn more about Rulon or even book him for your next corporate meeting, convention, community event, fundraiser, school function, graduation, etc. visit his website at http://www.rulongardner.com/  There you can watch his gold medal winning match, check out the schedule of his upcoming appearances, or purchase his autobiography Never Stop Pushing, a concept he is most certainly familiar with.